For decades, we've lived through an era of abundance, where organisations and individuals have grown accustomed to on-demand access to products, services and resources that meet every whim and fancy.
However, major global events such as the pandemic and the conflict in Ukraine have upended the status quo with sharp increases in energy prices, shortages of raw materials, cascading supply chain issues and worsening food insecurity. And the recruitment market is just as tumultuous.
With input costs surging and weighing heavily on economic growth, businesses are scrambling to rethink their products, services and business models.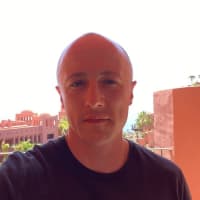 Joseph Earl
Principal Technical Consultant
With such significant changes to the fabric of society afoot, could digital tech offer businesses renewed efficiencies and opportunities for growth? Could this be the moment enterprises swoop from the skies, masked, cloaked and "digitally transformed" to rescue us from the evil Cost-of-Living?
Innovating out of an economic downturn
A 2019 study by Bain showed that economic downturns upend the playing field and that cost control alone isn't enough for survival. During the 2008 recession, companies that invested in innovation realised a 10% improvement in CAGR in the following decade. Winners consistently managed a strong defence and offence in parallel, reining in costs while simultaneously reinvesting in growth. What's more, the report highlights that for companies anticipating the next recession, digital tech and capabilities are growth areas that offer new ways to innovate, move faster and simplify their businesses with both step-change and continuous improvements. In short, investing in Digital is investing in Growth.
So, in typical Matrix-style, we're at a Red-pill, Blue-pill moment for enterprise Leaders. The Red Pill means embracing disruptive change in pursuit of genuine digital prowess, increased business and customer value and durable competitiveness. The Blue Pill promises seductively immediate albeit short-term cost relief for ceding capabilities to offshore companies and a personal price tag of feigning ignorance of the ensuing impact on competitiveness.
Abundance thinking has enabled some businesses to avoid the hard miles needed to become truly agile, innovative, customer-centric digital businesses.
Gary Crawford
Chief Innovation Officer
However, as the era of scarcity dawns and margins erode, previously accepted inefficiencies are under scrutiny. And we shouldn't be surprised by this; there's little incentive to disrupt ossified business processes and legacy tech when you can afford to throw people at the problem and accept inefficiency.
As a result, Leaders are being questioned on their return on digital investment, customer experience, and the cost of service delivery as cost-control mechanisms loom.
---
Taking The Red Pill
So, where should the leaders that are prepared to take the Red pill focus their attention?
Consider your unique blend of technology, strategy and design
As consumer expectations have evolved and matured, the entry barrier for digital prowess has shifted from "you have a website" to "you have a delightful, robust, secure product that fulfils a real customer need without further compounding our damage to the environment". How you blend tech, strategy and design is your organisation's unique DNA; integrate them holistically.
Embrace Lean Product Management
Applying Lean thinking to product strategy and development is primarily about putting the customer at the centre of your development process for digital products and services. Ensuring you build the right thing in the right way and realise the expected outcomes is too important to leave to gut instinct. Rapid, fail-fast experimentation is at the heart of this.
Modernise legacy technology that is slowing you down
Legacy infrastructure and architecture are a source of escalating costs, reduced speed to market and risk. Evolutionary approaches to architecture help mitigate the trouble and investment in technology change, helping you shift towards cloud-first, loosely coupled architectures that support fast-moving product teams by reducing the cost of change, decoupling cross-organisational dependencies and accelerating speed to market.
Adopt Continuous Delivery
Ensure that practices and processes that build quality into software products are present and deliver the desired outcomes. The DORA measures can be helpful here; research correlates deployment frequency, lead time for changes, mean time to recovery and change failure rate with high-performing organisations.
---
Conclusion
While there are undoubtedly challenging times ahead for both businesses and consumers, at Waracle, we're seeing an increase in the number of enterprise execs reaching out for support on their transformational journey. These appeals are a positive sign: many more businesses will opt for the Red pill and innovate out of any downturn. If you're interested in learning more, let's talk!