Conversation design and development at one point in finance's recent history was all about call scripts, decision flow charts, cross-sell sales targets and customer advisor context. 
However, as we move into a future where customer service is a 24/7 omnichannel, asynchronous endeavour that happens across devices, mediums, platforms and applications, it is important to understand how to design conversational applications that can reduce the strain on your contact centre, create efficiencies for your amazing customer service advisors and build a flexible set of interoperable systems that empower your customers and your employees, rather than frustrate them.
Let's take a look at the principles and rationale behind designing voice and conversational tech in financial services.
Never underestimate the value of research
The difference between a basic voice tool, which understands simple commands and moves users through a decision tree in a deterministic fashion… and a modern conversational application that moves the dial for operational efficiency and positive customer outcomes, is quite simply, research.
The amount of it you are willing to commit to will have a profound effect on the success of the application your organisation builds and launches.
The depth at which you are willing to unpick and contextualise the user needs, the user nomenclature, the combination of words, the relationship between tasks, the regional parlance etc. as elements of a subjective, qualitative research phase alongside your quantitative data which is accrued by systems, platforms and toolkits, will start to provide a holistic baseline of understanding that your conversational tech can then iterate and develop from.
By starting a project without adequate research, you will bake in biases, established thinking and will see you scale known issues that would be mitigated against with great research.
It may seem like an expensive initial phase of your project, but it is worth its weight in gold and will pay for itself many times over further down the line.
Get your best CSAs to do some role play 
If you don't work in the customer contact centre, you can't really understand the problems your employees face every day.
When you embark on a conversational design project, make sure you invite two groups of people into the room… your employees and your customers. 
Now comes the fun bit. Sit them back to back to remove visual cues and get them to work through customer problem statements like 'I want to change the risk profile of my pension', 'I want to choose a new 5 year fixed rate for my mortgage', 'I forgot my PIN'
Recording these sessions will start to show you the complexity of the language used, the interdependence of the conversational flow and the scale of the challenge for the systems. It will also likely elucidate the ambiguity that is constantly being navigated during conversations, where a customer service advisor will tease out information, provide helpful guidance or direct the customer to additional information.
Listening to call recordings and reading call scripts is great, but get creative to get the best outcomes.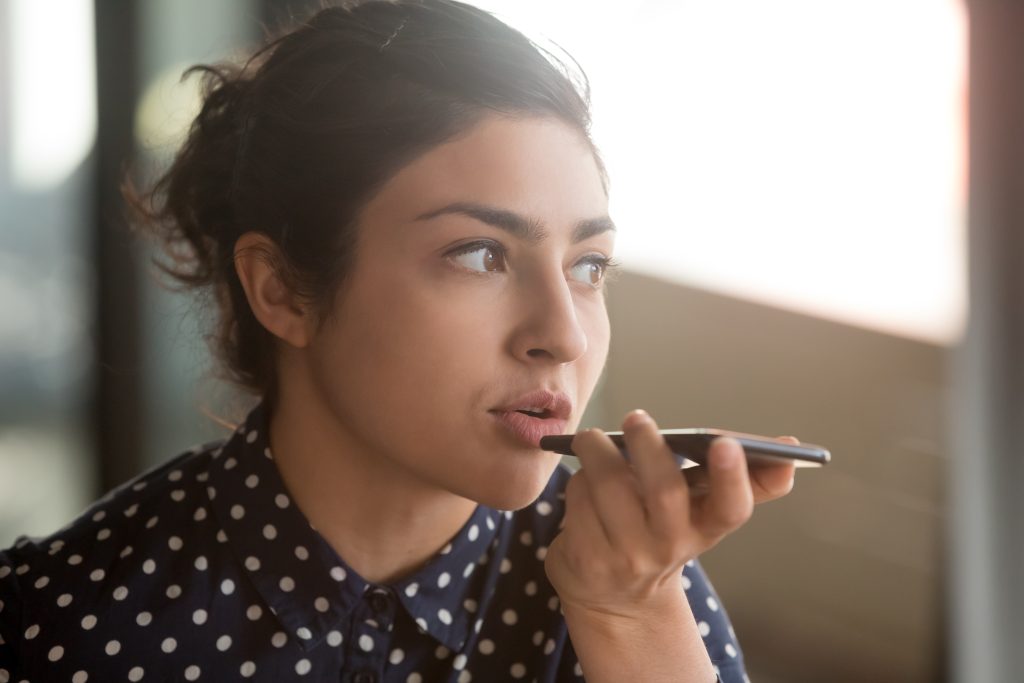 Create a prototype that users can directly test
Once your developers have a working MVP for you to review, don't just review it yourself! You have spent months indoctrinating yourself with the framing, limitations and nomenclature of the system. So you will only see what you want to see.
User testing is absolutely invaluable at this point, so that customers can show you exactly where you should be focusing your iteration & optimisation efforts.
Establishing what new conversational patterns have been overlooked or assumptions about functionality that have been de-scoped will be the vital phase that helps you 'level up' your MVP towards the production-ready version of your application.
Get good at defining and writing good conversational content
The problem with writing content in financial services is that you feather a very tight line between helpful guidance and direct advice.
The difference between writing content to be read and writing content to be said, is also a nuanced job that requires a skillset quite different from those that you may have in your organisation.
Just think about how many novelists adapt their own work into film scripts… not very many. That is because the act of writing for vocal delivery (on stage or on film) is very different from the contextual world-building of a book.
The development of an application is only as good as the content it will deliver, so understanding brevity, pacing, tone and accent, then defining what the content needs to do and writing it accordingly is a job for an expert.
You want to design your conversational application to feel like exactly that… a conversation.
Technology that shifts voice from reaction to anticipation
Understanding all the ways that someone can ask for something to be done or for a task to be completed is very challenging. Understanding the sub-set of most valuable outcomes, or intentions of a customer, and constantly learning how to stay on top of them, is the key.
Trying to cover all bases during the design phase pre-production is impossible.
You have to anticipate that there will be a need for the model to learn and adapt, as more data flows into the system over time. At Google, there was a study that suggested there were 8,000 different ways in which Google assistant users would request an alarm to be set… so you need to understand that variation is going to be rife.
By constantly iterating your solutions using the data you collect and the most appropriate technologies, the well planned and executed research that you did at the start of the design phase is now being augmented by real-world information flowing into your systems and providing a clearer view of the path to 95% understanding (100% is unfortunately still unreachable!).
And as this grows and develops, the iterations and optimisations can be more about surfacing the right conversational content, at the right time, on the right channel for the right purpose.
—
At Waracle, we are passionate advocates of building modern, inter-operable systems which empower employees and customers of financial services organisations to optimise to better outcomes.
We research, define, design, build and support mobile and emerging tech applications that make customers' lives better. If you need to speak to experts in the field, who are at home working in heavily regulated industries, get in touch today.