For centuries, we've dreamed of futuristic technologies that can transport us into other worlds. But it's only recent advances in hardware, broadband infrastructure, and artificial intelligence that have enabled experiences that completely immerse us in the virtual worlds of our creation.
Today, some of the most exciting uses for immersive tech are in the healthcare field. A recent Immersive Economy 2022 report highlighted that healthcare is the fastest-growing immersive application sector, with an impressive 88% growth in immersive companies in the last five years.
This growth should come as no surprise. With the pressures exerted on the NHS by COVID-19, immersive tech offers welcome efficiencies, more personalised patient experience and new options for education. Over the next three years, the UK government has committed £2.1 billion to digital technology in healthcare, reflecting this need.
With a greater need than ever and a clear commitment to digital health innovation by the UK government, this article outlines some of the most exciting examples of immersive technologies revolutionising the healthcare industry.
Treating ADHD through gaming
When most people think of video games, they imagine children huddled around a television, eyes glued to the screen as they mindlessly shoot at imaginary enemies. However, prescription digital medicine company Akili Interactive believes gaming can benefit those with attention-deficit hyperactivity disorder (ADHD). The company has launched EndeavorRX, a first-of-its-kind prescription video game shown to improve symptoms of ADHD in children ages 8-12.
Gaming has the potential to be a powerful tool for treating a variety of health conditions. It can help improve cognitive function, reduce stress and anxiety, and even alleviate chronic pain.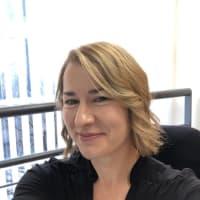 Angela Rieu-Clarke
Chief People Officer
Developed with the help of leading neuroscientists and game designers, it is an FDA-cleared, non-drug treatment and must be prescribed by a licensed healthcare provider.
The game uses sensory stimuli and motor challenges to target areas of the brain that play a crucial role in attention function. Kids are challenged to multitask and ignore distractions by navigating courses, collecting targets, and avoiding obstacles, while an algorithm measures performance and customises their treatment in real-time. In addition, parents can follow their child's treatment with the EndeavorRx Insight® app to track daily efforts and level completion.
However, it's not just the younger generation with ADHD who can benefit from gaming, it's known to help adults as well.
Helping the elderly feel connected and loved
In a world that constantly seems to be in motion, it can be easy to forget the importance of slowing down and connecting with our loved ones. For the elderly and vulnerable in society, who may not be as mobile as the able-bodied among us, this can be incredibly isolating.
The sense of 'presence' — a feeling of being physically located with remotely located people and objects — makes VR a unique, interesting technology for combating loneliness and isolation.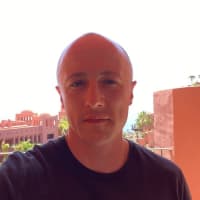 Joseph Earl
Principal Technical Consultant
AARP Foundation, which seeks to serve vulnerable people aged 50 and older, has been exploring the power of virtual reality to combat isolation. Their VR platform, Alcove, is a virtual space to connect with others, packed with casual games, world travel, relaxation, and adventure.
Alcove helps to bridge the physical distance between elderly individuals and their loved ones when they can't physically be in the same room or even on the same continent. By using the immersive qualities of VR, they can enable shared experiences of new places, old memories and simply togetherness that wouldn't be possible for reasons such as location, cost, time, or mobility constraints.
Platforms like Alcove, which support human connection and togetherness, have become especially important throughout the pandemic, where extended social isolation measures have disproportionately affected the most vulnerable in society.
Combating the pandemic, one block at a time
Connecting the vulnerable and isolated wasn't the only novel challenge we faced during the pandemic. Another example was in communicating the importance of social distancing measures to the younger, less affected in society.
Games like Fortnite, which boasts over 200 million monthly gamers, offer an important platform for connecting with a younger, sometimes difficult-to-reach, demographic.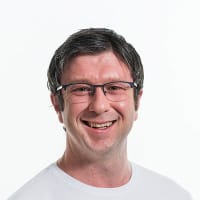 Mike Romilly
Client Partner
In April 2020, just as the COVID pandemic was coming into full swing in the UK, Swedish video game developer Mojang and design and innovation company AKQA created Blockdown Simulator, a free Minecraft map designed to teach gamers about the effective strategy of staying at home during a pandemic.
Developed in partnership with UNDP, the map is set in a fated village exposed to highly infectious Zombie Villagers. The scenario mimics the impact of a pandemic, its effects on healthcare services, and how various social measures can mitigate it, forcing the players to work together to apply social measures to limit the spread of the zombie virus.
While it is by no means an accurate model of the Covid-19 pandemic, it's an incredible example of using gaming to visualise important concepts for a younger, hard-to-reach demographic in a digestible and impactful way.
The mind-altering power of virtual reality
As innovators are becoming aware of the unique qualities of immersive tech, we're starting to see more adventurous, unanticipated applications coming to market.
With a growing mental health crisis in the UK, technology could help by providing a safe, controlled environment for a more available, personalised alternative to traditional therapies.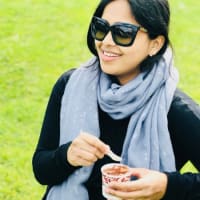 Madhura Madhura
Senior Business Analyst
TRIPP is an XR wellness company pioneering experiences that deepen connection to self, facilitate well-being, and enable personal and collective transformation. The company is about to launch its much-anticipated product PsyAssist, a clinical-focused, first-of-its-kind VR offering to support patients' journey in psychedelic-assisted therapies.
TRIPP PsyAssist aims to help psychiatric clinics and researchers working with ketamine and those conducting ongoing research with MDMA and psilocybin medicines reduce patient anxiety before, during, or after treatment. 
The product is currently undergoing clinical studies and go-to-market preparation to support mental health in novel ways digitally. As a result, people undergoing psychedelic-assisted treatment can better integrate and contextualise the enduring effects of these consciousness-altering experiences.
Digital twinning is next-gen. digital biomarkers
As we embrace the idea of parallel physical and virtual worlds, it's natural to think about virtual avatars for physical world "things". This is known as digital twinning: the creation of virtual representations or "twins" of real-world objects or people, which can be used for various purposes to help patients.
And, while it's tempting to think of this as a purely cosmetic concept, hold on to your scepticism! Twinning offers a world of opportunities to reimagine healthcare!
Digital biomarkers are a powerful tool for continuous, remote, real-time monitoring of patients. When combined with VR and digital twinning, they take consistency, repeatability, and improved access to testing to another level.
Mike Wharton
CTO
For example, by creating a digital twin of a hospital, anxious patients could explore their treatment environment in their own time, from the safety and comfort of their home using VR — bringing trusted friends or loved ones along for support.
Another example is ophthalmology, where maintaining consistent clinical assessment conditions is critical. A digital twin of an assessment space offers the possibility of consistency anywhere in the world. And it also offers opportunities for scale and efficiency; wherever a patient can don a VR headset, they are transported to a world-leading, controlled assessment environment.
Conclusion
The future of immersive technologies in healthcare is likely to be exciting and transformative, with the potential to improve patient outcomes, increase access to high-quality care, and provide new options for treatment.