Workplace pensions paperwork. The great clogger of your letter drawer. The great unopened bastion of later-life planning.
For pension providers across the UK, tens of millions of pieces of paper get printed annually and have their postage paid, just to go glanced at, ignored or recycled.
It is strange that what will likely be our longest held investment, spanning decades, creates such apathy in us as consumers. We know it's there but barely make eye contact with the kind of active pension administration that is required of us.
Whilst a range of UK pension providers have created mobile applications to try and engage employees more regularly, there is a huge gulf between what we do on mobile banking and what we do on mobile for financial planning.
The reasons for this inertia may equally lie at the feet of the provider and at our feet as consumers. So let's find out more about why mobile applications need to adapt to help us engage.
Balances and that's about it
The difficulty with pension's applications is that they exist within a pantheon of other financial services applications which are actually super useful to us on a daily basis.
Banking apps which allow you to scan cheques, send money, transfer between accounts, categorise spending and more… Money mgmt apps, which allow you to set up pots, contribute automatically, top up regularly and see progress towards goals are incredibly empowering and can ensure you keep your motivation and exhibit the right behaviours.
Pension applications, on the other hand, just tend to show you a balance with some caveats. Not quite the sense of empowerment that you might expect from a mobile application in 2020. Most won't even let you change your details or adjust your next of kin… activities which don't require financial advice or guidance.
Where's all the functionality?
The difficulty with any mobile application is the propensity for them to lay dormant on your user's device after download. The best mobile applications deliver a feature set and a range of functionality that maps directly to what the user needs, so as to create the motivation to engage.
For pensions and later life planning, this can be difficult as users may want to:
Change their contribution

Change their retirement age

Change their risk appetite

Transfer to a different provider 
All things that should be a considered decision that requires a conversation with an IFA or customer service advisor, and likely requires some legally binding script to be read to you and agreed upon before taking such actions.
But even without these focused pension management features, we believe that pension providers can create mobile applications that deliver excellent experiences that educate, empower and engage.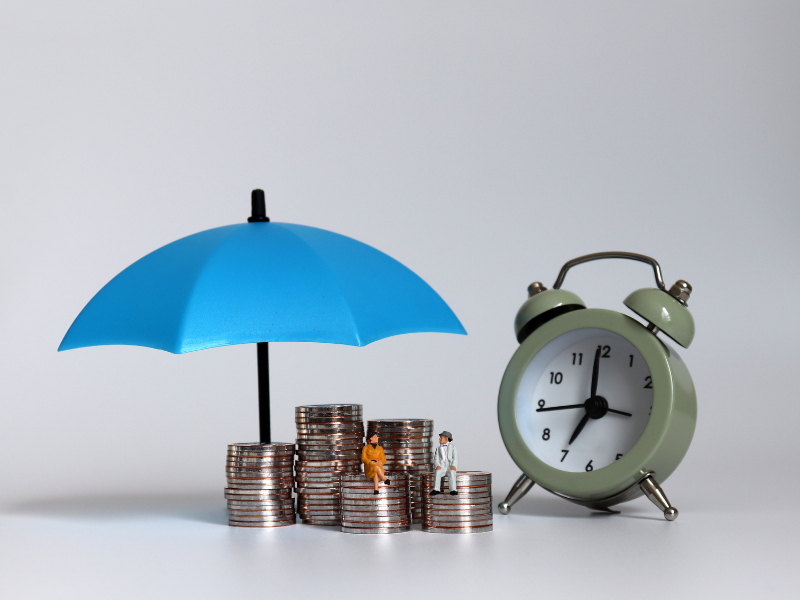 Where pensions apps should change
Pensions apps should focus on data visualisation, scenario modelling and helpful content. The reason for this is that it allows a user to engage with financial planning in a useful manner that doesn't actually require advice or guidance.
Let's have a think about what that could look like…
The application could allow you to model different contribution levels and subsequent tiered employer contributions to show the impact on your pot over 5, 10, 20 and 30 year time horizons, then shifting into modelling mode, you could set your risk appetite at each of those horizons (scaling back towards safe western blue chip funds in later life) and based on previous performance, the pot plus compound interest could show you a guide to where your pension may end up.
This will allow you to do some exploratory research that actually alerts you to the potential issues that your pot may face in the coming years, whether you might be on track for a pension surplus or shortfall. The technology can then shape the next steps for the customer, guiding them in a direction that benefits their financial planning.
Then, when you get to the point where you have a goal and a potential strategy for reaching it, you could tap on terms which you don't understand and be presented with simple video explainers of say 'ETF', 'government bonds', 'drawdown' or 'compound interest'. 
We learn most when we are playing, and gamifying a life planning experience can create a genuine shift in customer's understanding, which will mitigate the risk of people being under-prepared financially for later life.
——
This is just us talking hypothetically, but here at Waracle, we excel in creating industry-leading and boundary-pushing mobile applications with real purpose. Our expert teams create digital experiences that solve for the end point user, whilst also solving business problems. If you work in the pensions space, in any capacity, be it as a provider, wealth manager, IFA or 3rd party consultancy. We have a track record in financial services, and can help you find the justification for R&D investment.