In reference to many global health systems that are under strain from being underfunded and under-supported, Artificial intelligence (AI) is often superficially posed as the ubiquitous answer to the question 'How can we do more with less?'.
However, the idea that intelligent computing will simply reduce and/or replace human decision-making, human intellect and human curiosity in the medical profession is, certainly at this point, somewhat ridiculous.
Why? Well, AI has the frustrating tendency to not always function in the way you might hope within the real world. Complexity is, in many cases, the big obstacle.
AI-infused digital products and systems need to be grounded in reality by being trained on high fidelity, high quality, focused datasets that are aligned with the human curiosity of clinicians and healthcare professionals to ensure that the foundations are built in a way that orients the AI endeavours towards success.
In this week's blog, we discuss why AI needs to start small, focus on high-quality data and take human reinforcement learning very seriously when it comes to inviting intelligent computing into our health conversations.
AI's potential in Healthcare
In answer to the question 'how could AI change healthcare in the coming decade?', the answers are many and varied.
Our individual experiences of general practices, dermatologist appointments, physical therapies and hospitals are littered with opportunities for intelligent computing and companion products to enhance our experience and outcomes. But just because there are hypotheses doesn't necessarily mean that there is a direct or simple path towards deploying intelligent solutions in these environments.
The complexity inherent in these care environments is known most intimately and experienced most vividly by the people who work there. If you want a digital product that generates high-quality, clean data in a clinical environment, then you need to first understand how the service user engages with the health service in that environment.
Then you need to have all the checks & balances in place to understand if the measurements taken by a well-focused digital experience, map to the measurements that would have been taken by the healthcare professional in the previous care modality.
That's where we come in…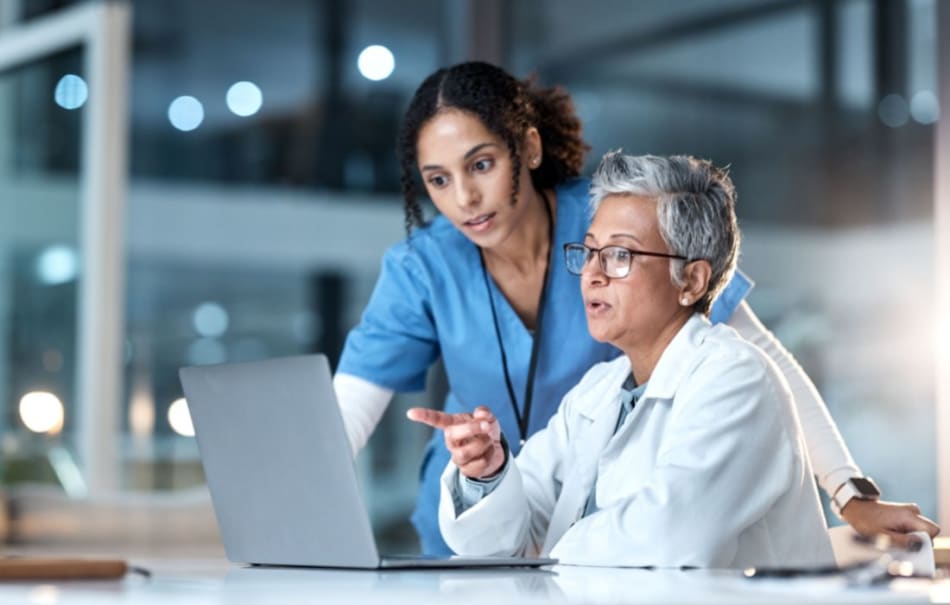 Mapping clinical experience to companion software
Taking measurements of a body part, completing a cognitive challenge, listening to a bodily audio signal, measuring a physical tremor…clinicians who are trained in very specific therapeutic areas understand:
How to get the patient to behave – sit, stand, hunch over, apply a tourniquet etc.
How to get a measurement – listen, feel, observe, review etc.
How to understand the trend – review data, reflect on previous experience etc.
How to verify the reading – cross reference data, peer review etc.
Why is the above important? Because if a digital product is to enhance the patient experience, democratise access and generate high-quality data for machine learning and AI… then the user experience needs to orientate the patient or clinician towards an efficacious reading.
Only when the pre-existing clinical standards are mapped to service design, product design and UX design can we establish solutions that can augment the service and make healthcare professionals better or more efficient at what they do.
An experienced digital partner, can assist clinicians (who have all the experience, background and training) in walking  through a good product development process, making sure their idea is not just a one-off answer to a question, but a future-proofed product with a backlog of potential improvements and/or use cases.
For example, there is a massive difference between replacing a tape measure with a form of Augmented Reality, and developing a multi-functional application that can deliver measurements and discover critical abnormalities at an early stage.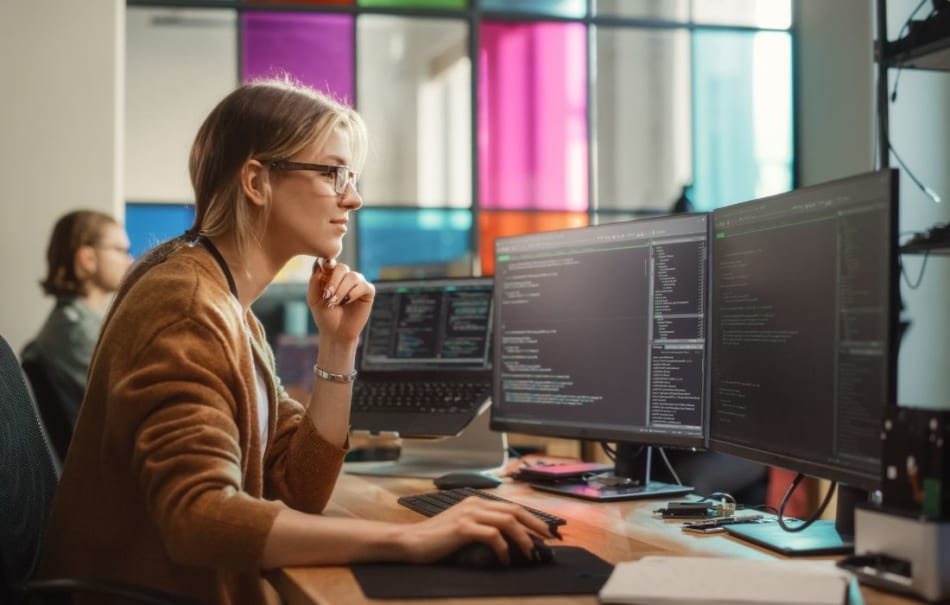 Clinicians as digital product owners
We have noticed a growing trend in the health projects and programmes of work we run.
Clinicians are becoming the de-facto product owner and as such are becoming the beating heart of the cross-organisational team that is building towards data quality success.
This is perfect for us, as having a team member with an unwavering focus on what problem is, how we are trying to solve it with gamification, sensor use & functionality… means that the therapeutic area has constant and consistent representation, which means that our course in continuously being righted by the people who know best… the human healthcare professionals.
Knowing what 'not to build' is sometimes as important as knowing 'what to build'. Especially, when we are looking to create the kind of high-confidence datasets we need to start leveraging machine learning and artificial intelligence. We see our place in our customers' business as two-fold… translating vertical-specific expertise into engaging apps on sensor-rich consumer devices and laying thoughtful, ethical and quality groundwork for the AI age that is on the ever-approaching horizon.
With clinicians as product owners and digital product experts as your design & development function, the chances of AI success are quite simply, much higher.
What's next?
AI has transformative potential for the healthcare industry. We are currently collaborating to design and build intelligent digital products that can leverage AI to help healthcare professionals be better at what they do.
From cardiology to chronic illnesses, functional operations to record-keeping our teams are working at the bleeding edge of health tech and can leverage our deep understanding on your behalf.
If you are looking to design and engineer the future of intelligent healthcare, get in touch to tell us what you need help with.