We recently caught up with UX/UI designer, Matty, to find out a bit more about working in design, life at Waracle, and what he gets up to outside of work.
Hi Matty, to get the ball rolling, tell us a little bit about yourself?
I'm a country bumpkin who is highly adept at reaching items from the tallest shelf. I am a fan of German culture, passionate about both great & laughably bad design, and always up for a long walk or hitting the waves on a bodyboard. Can usually be found on the hunt for a hearty meal.
What do you do here at Waracle, and how are you finding it?
I'm a UX/UI Designer. The aim of my job is to be involved in all points of the product design spectrum. Acting as an advocate for the user, taking into account the needs of the business and understanding how to execute from a technical standpoint.
I've been at Waracle a little over 3 months now, the time has flown by so fast. I have been getting to know a lot of new faces and jumping into a lot of different projects. It's been a rollercoaster ride but I'm thoroughly enjoying it so far.
What do you enjoy most about working in design?
It sounds cheesy but the opportunity to dive into something new every day excites me. There are so many aspects of design to explore and learn about, you become immersed in it. It feels like jumping down the rabbit hole.
What sparked the initial interest to become a UX/UI Designer?
For myself, the path to becoming a UX/UI designer started mid-way through university, whilst I was studying Industrial Design. I was introduced to the topic of UX/UI at a lecture and given the opportunity to work on a project. From there, I managed to secure an internship at a design agency based in Berlin, which was one of the many stepping stones to where I am currently.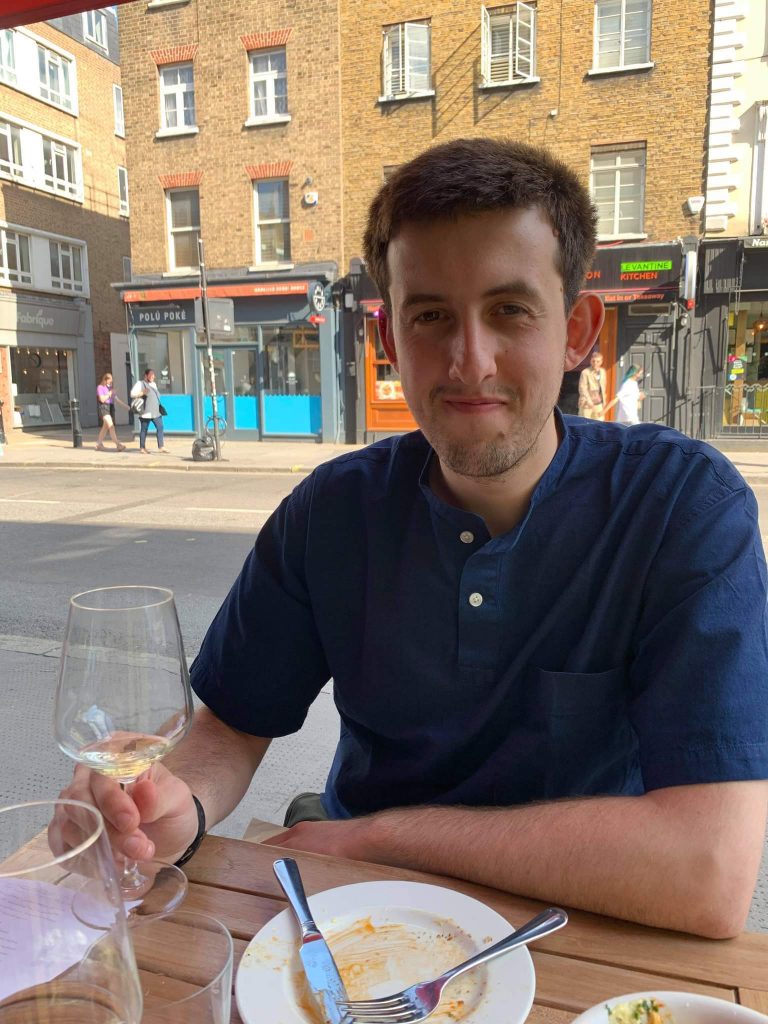 Do you have a preference for User Experience or User Interface and if so, why?
My preference lies in user experience design. I've always found that UX design just comes more naturally to me. Saying that, it's always impressive to see visually creative individuals with a true mastery of designing interfaces. The experience I have in UI design is definitely something that I'm keen to expand on.
Can you tell us about the most interesting project that you have worked on?
A project that comes to mind was a mobile app focused on sexual health for young adults based in the Dominican Republic. The aim of the app was to provide access to information & health services, covering topics such as wellbeing, health, human rights as well as sexual and reproductive health.
The reason I chose this example is that it challenged me to be acutely aware of the cultural implications involved, as well as the needs of a potentially vulnerable user group. Ultimately, it forced me to branch out beyond my comfort level to better understand how we could design a credible solution for the user.
What has been your biggest success or proud moment in your career so far?
One of my proudest moments to date was having my work on display at IFA's trade show in 2017. It was the first time I'd had my work on show to the public. The memory of that moment stays with me as it was a reminder of how much progress I'd made. 
If you could give one piece of advice to someone starting out in UX/UI Design, what would it be?
One piece of advice was not enough, so I'm offering three instead: 
Be playful through design, there are always multiple paths to finding a solution.

The internet is your best and wisest friend.

Value progress over perfection.
For more advice from other design professionals, I'd definitely recommend checking out the following: Interfaceloversmagazine.com
Where do you see yourself over the next few years?
I have no idea. If anyone knows where my crystal ball is, please can they contact me? Jokes aside, in an ideal future I'll be leading projects across the full product design process, organising hackathons, mentoring younger designers and getting involved in public speaking.
How do you like to spend your time when you're not at work?
Outside of work, I usually find myself on the volleyball court, making an idiot of myself at the local pub quiz, hopping on my bicycle or baking bread/sweet treats.
At the moment, I'm spending my time preparing for a walking marathon, so I'm usually plodding around my local park.
Bonus: If you find yourself in London on a rainy day, I suggest visiting the Wellcome Collection. It's a fantastic museum with eye-opening exhibitions, where you can grab a hot cup of tea & a delicious slice of cake. Also, make sure to visit the reading room and get comfortable with a good book. 
Thank you very much for taking the time to answer these questions, Matty.
Waracle are always on the lookout for new talent to enhance our team. If you'd like to work with industry experts in a friendly, supportive environment then keep an eye on our careers page for new vacancies.